"OUR FAMILY SERVING YOUR FAMILY FOR OVER 100 YEARS"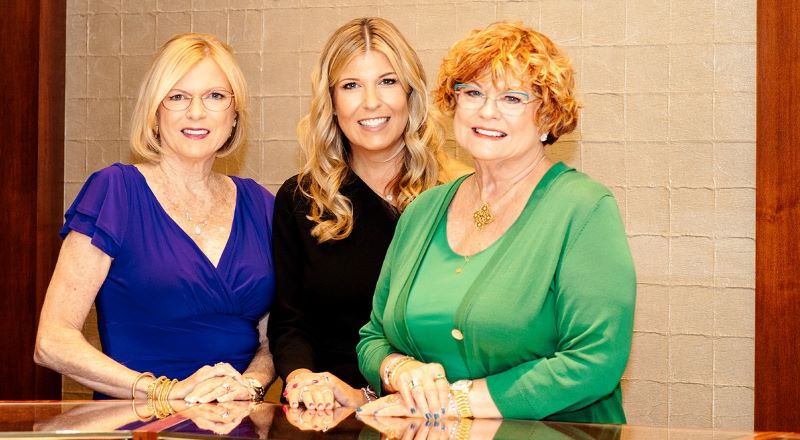 A staple in the Daytona Beach community, the story of Tom Cook Jeweler begins more than 100 years ago with Vaclav Jule Pekor, the founder of the business. "It has been my policy to please the public," Pekor had said. "No matter what the complaint, my customers are always right."
Adhering to this business philosophy is what accounts for the quality service and fine reputation that Tom Cook Jeweler has maintained through the years.
Born in 1862 in Prague, Bohemia (now the Czech Republic), V.J. Pekor immigrated to Columbus, Georgia where he founded Pekor Jewelry Company in 1889. Pekor's youngest daughter, Vera Juliette married James Thomas Cook in 1924. The store was renamed The Pekor/Cook Jewelry Company.
When Pekor died in 1931, Tom Cook Sr. bought the business and Tom Cook Jeweler was born. The family moved to Daytona Beach in 1947 and relocated the jewelry store to Beach Street. James Thomas Cook Jr. entered the store in 1947 and worked side by side with his father until Cook Sr. retired in 1965.
Owned and operated now by the great granddaughters of V.J. Pekor, sisters Sheryl Cook and Vicki Cook Leonhardt continue this family tradition of excellence. They both entered the family business after graduating from Agnes Scott College. In 1995, Sheryl became President and Vicki became Secretary after their father retired from the business.
In 2005, Vicki's daughter Ashley Leonhardt Lee became the fifth generation to enter Tom Cook Jeweler. After graduating from the University of Florida with a degree in Advertising, Ashley traveled to Carlsbad, California and received her Graduate Gemologist degree. In 2008, Ashley became the Vice President of Sales and Marketing.